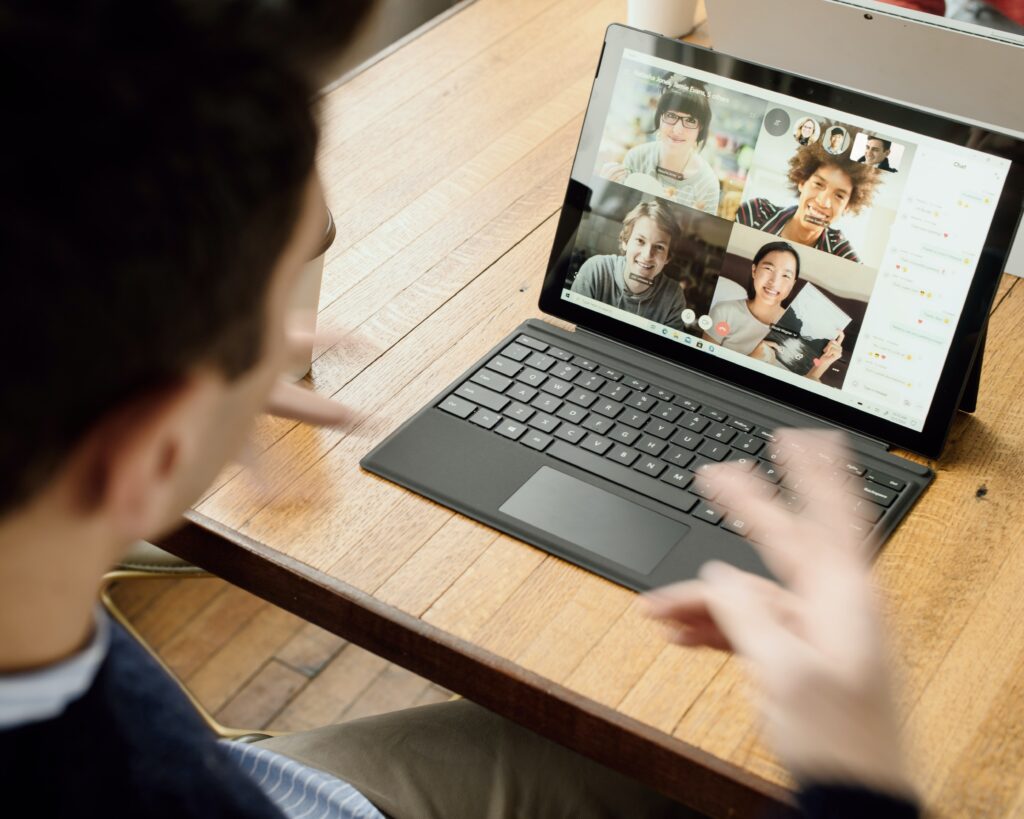 Virtual teams are increasingly being used by businesses in a variety of ways. Large corporations attract remote employees with high qualifications from various countries. Small companies partially or completely switch to this form of cooperation since it's convenient and economically profitable. However, there are certain complexities that are importanуt to consider when deciding on whether you should use virtual team.
Despite the fact that functionally virtual teams don't differ much from conventional ones, the use of the former requires certain technical solutions as well as a special organizational approach. Otherwise, your virtual team will not be efficient, which will definitely have a negative impact on the business as a whole.
It's important to understand that your virtual team will have employees in it who are separated by distance and often by time zones. They have different hardware, cultures, and personalities. And combining them into an effective team will be much more challenging.
On the other hand, if you manage to properly create and run a virtual team, you will have all the chances to achieve high results by attracting highly qualified specialists on favorable terms. We have put together some useful tips to help you launch a virtual team and achieve high results.
Technical Capabilities and Software
Before creating a virtual team, you need to assess the technical capabilities of your company and choose appropriate software solutions. Note that in most cases, you can't supply your employees with the necessary equipment. And that's why you should choose software systems so that your virtual team is productive no matter what devices or operating systems are used.
For this, you will need:
The ability to share documents with people who are far away from each other. This is where Google G-Suite and Microsoft Office 365 can help;
Video and voice conferencing systems. Zoom can help you hold your virtual business meetings and improve face-to-face communication;
File-sharing platforms and messengers (e.g., Slack). Just like in the physical office, your employees should be able to share their files;
Software systems for organizing internal communication between employees (forums, chats, IP telephony, etc.);
Project collaboration systems to monitor and measure the progress of your entire team's and each employee's personal achievements.
You may also need a CRM system or other collaboration software environment.
Once you've selected your software solutions, be sure to make a list of minimum system requirements so that applicants can determine in advance if they can work for you. Also, prepare installation instructions and registration guidelines for new users. You should also determine which of your IT specialists will be involved in the process and in what way.
Training Materials for Remote Employees
Another important preparatory step is to think in advance about how you will train your employees at the start.
What you may need:
Training on software systems that are not standard or have specific settings;
A training course and handbooks on the following topics: company structure, mission, corporate values, and important features of the organization. This will help remote employees adapt faster;
Basic rules of interaction in a virtual team: a channel for communication with the manager(s), a channel for official company notifications, a general channel for communication between employees, etc. This will help avoid confusion.
You can also conduct training in any way you like, but having guides will help people understand all the important nuances faster and save time for the manager(s).
Correct Selection of Specialists
When selecting employees for your virtual team, it's not enough to have high professional qualities. After all, you can not constantly monitor each specialist's performance.
That's why the following personal qualities of employees are also important here:
Self-organization. No system of remote control of working hours can replace the ability of a person to distribute his/her time independently to achieve set goals;
Communication skills. Remember that your employees will be far away from each other, and a person who has difficulty communicating will have more trouble establishing informal communication, which is crucial in any team.
Flexibility and initiative will also be a big advantage. Studies show that these qualities in remote work help achieve better results.
Virtual Team Structure
Practice shows that the most effective teams for remote collaboration are those that include no more than 10 people. This is the number of people that can be gathered in a virtual videoconference for meetings, brainstorming sessions, or regular communication without compromising the quality.
If set tasks require more employees, it's recommended to divide them into several groups. At the same time, think about how different virtual teams will interact with each other.
Develop a Performance Appraisal and Compensation System in Virtual Team
Develop in advance a system for evaluating the performance of your virtual team as a whole and for each employee individually. Virtual teams need stricter control than usual office employees since remote work makes it harder for managers to timely track and detect problems.
The most optimal option is a well-thought-out system of key performance indicators (KPIs), clearly expressed in numbers, understandable and convenient both for employees and the manager(s). Based on such indicators, you can timely draw attention to falling behind the schedule and reducing the performance of a certain employee. Additionally, you will be able to identify the cause of the problem and provide support.
On the other hand, the same metrics can and should be used to increase motivation among employees. Be sure to reward those specialists who improve their performance and achieve success. You can choose financial or intangible rewards (e.g., when gamifying business processes).
Note that it's especially important to celebrate personal successes publicly. People need to feel personal attention, and this is something that can't physically be done in a virtual team. You can use general virtual meetings and announcements in your company chat rooms for this purpose.
Conduct an Initial Meeting
Although a face-to-face meeting of all virtual team members often involves noticeable expenses, you want to hold one if it's possible. People appreciate personal acquaintance and live communication. The truth is, remote employees who got to know each other in person at the start of a project become a team faster and achieve better results.
If it's impossible to organize a personal meeting, conduct it via a videoconference. Be sure to introduce people to each other, not only as professionals but as individuals with personalities, as well. Let them describe themselves in whatever way they see fit. They should be able to talk about their own interests, favorite movies, pets, hobbies, or anything else.
If possible, even virtually, don't limit the meeting to formal introductions. Instead, you can suggest a coffee break or even lunch together. Allow your communication to flow smoothly and help people get to know each other and socialize.
Mind Individual Differences and Comfort
We all understand that it's important to consider cultural differences when building a virtual team, especially those from different countries. But what managers often forget is that each of us also has individual differences.
If in the office, you start noticing these traits intuitively, when creating a virtual team, pay special attention to this factor. You can offer several channels of communication, e.g., a chat room for questions to the manager, general communication between employees, work-related issues and materials/resources, and so on. People will see that they have a choice. This will make them happier, as everyone will be able to choose the most comfortable work environment.
Hold Regular Meetings for Collaboration in Virtual Team
All members of your virtual team should interact regularly with each other and your manager in order to understand goals and objectives. Thus, make sure that everyone is aware of your project status, has their questions answered, and feels part of a unified team.
Remember that your employees may live in different time zones, and many professionals prefer a high degree of independence in the process of performing their tasks. The latter quality is especially pronounced in specialists who choose to work remotely.
That's why it's best to plan and notify people in advance about upcoming meetings and other types of virtual events. This will allow your team members to plan their activities and be prepared mentally, technically, and organizationally for communication.
For example, they will have time to turn off the music for the duration of the meeting or ask their relatives to be quiet. Remember that many people work at home, and these features are also important to consider.
On the other hand, personal calls from the manager to the employee can also be made without prior warnings. This is where everything depends on the characteristics of the employee and the reason for the call.
Create a Culture of Trust and Accountability
Last but not least, the success of a virtual team depends a lot on leadership and the method top managers use to interact with employees. For this reason, it's important to create a culture of trust from the outset.
Leaders are also responsible for creating and maintaining a positive work environment where people can openly communicate with each other, share their ideas, opinions, and expertise, and speak up about how they feel. To help build this kind of trust in a virtual team and promote social connections, various building activities can be organized, including online games, workshops, virtual coffee breaks, remote team lunches, and so on.
Effective leadership also implies providing the team with effective means of communication and regular feedback. So, it's essential to ensure that each team member has access to the tools necessary for collaboration in the remote workplace – from instant messaging to project management software.
Conclusion
As you can see, virtual team management has its own problems and peculiarities. Be prepared for them, and the results will exceed your expectations.